Welcome to Ms. Kander's dance page for SCHS! Over time, I will be building an online store, have homework assignments posted for easy access, videos, photos, event happenings for the dance department, parent information, field trip/trip information, fundraisers, Pandora's Dynasty Dance Company postings and information, and various information for dance students.

HISPANIC HERITAGE MONTH ASSEMBLY PERFORMANCE

Homecoming Talent Show on Monday, October 15, 2018 from 5-7pm in the theater!
Dance Dept. contributions: Block 2 dance "West Side Story", Pandora's Dynasty Dance Company Hip Hop Squad, Contemporary Squad and 3 soloists and 1 duet! Many other student performances as well!

Homecoming Pep Rally, Friday, October 19, 2018, 4th Block 2-3:30 pm in the New Gym! Pandora's Dynasty Dance Company Hip Hop Squad performing, band, cheer and much more!

Homecoming Dance Saturday, October 20, 2018 from 8-11pm!
Sign Up For Updates
Powered by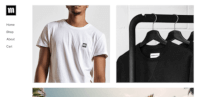 Create your own unique website with customizable templates.